All of human unhappiness comes from one single thing: not knowing how to remain at rest in a room.

Blaise Pascal
Camels. Mongolian Greeters. Gwen Stefani. A custom-built temple. Such is the lavish 70th birthday party that banking billionaire Stephen A. Schwarzman threw himself (at a modest price-tag of approximately $10 million).
But in "What it Takes: Lessons in the Pursuit of Excellence", Mr. Schwarzman's "non-memoir" memoir, we encounter a very different side of the high-flying financier (who chalks the party's reputation up to "bad press"). You can probably already tell from the beginning of this review that, frankly, this book made me want to gag. Schwarzman starts off with false modesty befitting only a man who spends millions of dollars on a party for his 600 "closest friends".
I never wanted to write a memoir chronicling every moment of my life. I never considered myself worthy enough.
This, combined with the fact that Schwarzman has used his wealth to completely renovate an absolute architectural icon of my alma mater into a self-named dance floor and late-night "hang-space", I almost didn't finish the book.
But when I did, I realized that there were some lessons that could be drawn from his narrative. Rather than give his full backstory, I'm going to pull out a few salient bits that I found novel. You'll excuse me if I don't go into detail about how Schwarzman rose from humble ranks to the top of the financial pyramid.
Entrepreneurship at Any Age. Maybe just appealing to my advancing age (30 is the new 20, y'all!), I was actually quite surprised to find out that Blackstone was not a dorm-room idea, like Ken Griffin's Citadel or Mark Zuckerberg's The Facebook. Although Schwarzman had always dreamed big, the idea for Blackstone came after he had built a storied career climbing the corporate ladder of Lehman Brothers, one of the most revered financial firms of the 20th century.
After working his way to the top of the food chain, Schwarzman began planning his exit in the wake of Lehman's fire sale to American Express. A disastrous trade had forced Lehman's executive leadership into a corner, and an emergent American Express snapped up the financial firm for a bargain. But Schwarzman was intent on emerging from the flames to accomplish his long sought-after dream of becoming a "switchboard operator" (more on that later). That, and an admirable desire to keep working with Pete Peterson, the former CEO of Lehman that he really admired.
38 years old, with two young children and a significant amount of wealth, Schwarzman contributed $200,000 in capital (Pete matched) and the two set to work building Blackstone. They hired a secretary, got office space, rented furniture, and began calling. And miraculously: nothing happened. Despite shaking the trees with numerous high-ranking contacts, the only contracts that came in for advisory M&A work were barely enough to pay for their fixed overhead, let alone their own salaries. As Schwarzman notes: "Squibb Beech-Nut… hired us for an advisory job for $50,000. In my previous life, that would have been less than the legal fees on a single deal. It was now a lifeline."
Through dogged persistence, things began to turn around a year into the venture (Fall 1986) which must have seemed an eternity for the two former kings of finance. But entrepreneurship at any age is possible, and always requires dogged persistence. As Schwarzman relates:
As a salesman, I'd learned you can't just pitch once and be done. Just because you believe in something doesn't guarantee anyone else will. You've got sell your vision over and over again. Most people don't like change, and you have to overwhelm them with your argument, and some charm.
Chutzpah is a Good Thing. One of the best anecdotes Schwarzman relates is from early in his career. Just out of college, casting about for a job, someone asked young Stephen in an interview, "What do you want to be?" His response: "I want to be a telephone switchboard… taking in information from countless feeds, sorting it, and sending it back out into the world." The interviewer thought he was crazy, though I actually admire the vision of being a central hub for information processing: it's a business model often termed "platforming" today.
Regardless, Stephen ambled through his interviews and landed a job with Donaldson Lufkin Jenrette, a white-shoed Wall Street firm. Bill Donaldson ("the D in DLJ"), called Stephen a day or two after his interview and offered him a starting job at $10,000 a year, with a secretary to boot. Stephen's response? "That is absolutely terrific, but there's only one problem… I need $10,500 because I heard there's another person graduating from Yale who's making $10,000, and I want to be the highest-paid person in my class." Wow. I would have never said something like that in my first job out of school. But understanding that Schwarzman is that kind of a gutsy negotiator tells you a lot about the origins of his future success.
Another display of outstanding gumption comes not from Schwarzman, but a person he interacted with. Recently divorced, Schwarzman and his son Teddy lived alone in a Fifth Avenue bachelor pad in New York City. To help around the house, Schwarzman hired a chef named Chang to cook dinners. As he started dating his soon-to-be-second-wife Christine, she came over and "[brought] some order to my bachelor habits." Upon opening the fridge, she found boxes of Stouffer's ready meals piled up. Chang had been reheating them and serving them to Schwarzman and his son as if he were a private chef! But the best part of the story is this: years later Schwarzman looked again to hire a private chef and put out an ad in the paper. I'll let him tell the rest:
[We] were particularly impressed by a resume from a chef called Hymie. We invited him for an interview, and Christine recognized him the moment she opened the door. It was Chang!
Get in the Weeds. There is a debate that often rolls around my professional development program about how much to "dive into the weeds". When a manager is running a business, she may be in charge of hundreds or even thousands of employees. GE, for example, at latest count had 283,000 total personnel. How to understand all the details of such a sprawling operation?
"Culp grabbed the reins in the summer board meetings, drilling the new CEO on questions about the power business, scolding Flannery in front of directors for not knowing such nitty-gritty details as inventory levels. Given the sprawl of GE, few expected Flannery to have them at the ready." https://www.wsj.com/articles/ge-powered-the-american-centurythen-it-burned-out-11544796010?shareToken=st8f06eafc999d47dfbdc8f2226a3d8045

Tweet
Some in my program advocate for a detailed knowledge of the inner workings of every portion of the business. From client contracts, to marketing spend, to R&D, to financial planning and accounting adjustments, these "micro-managers" advocate for following that famous Delphic maxim: "Know thyself".
However, the other camp advocates that "micro-managing" is a dirty practice that has earned its disrepute. A lack of employee autonomy, combined with poor executive decision-making and mercurial interpersonal skills leads to a drag on breakthrough innovation and ultimately, stalled growth.
The answer for Schwarzman is clear: the devil is in the details. On an early flight to a prospective client in St. Louis, Eric Gleacher, the partner Schwarzman had prepared a prospectus for, noticed a math error that cascaded throughout the entire document. This single small error led to nearly half of the prospectus being wrong! Unfazed, Gleacher calmly admonished, "This is a mess, but we can give the presentation anyhow. Just take out the bad pages, and I can talk my way through the rest of it." For the rest of the flight, Gleacher returned to his newspaper and Schwarzman set about removing the erroneous pages. The two landed in St. Louis, took a cab to the airport, and started the presentation. On page one, Gleacher's eyes go wide. In Schwarzman's haste, the young associate had torn out all of the good pages, instead of the bad ones!
As [Gleacher] spoke, he all but launched himself across the table grabbing our presentation books from the [prospective client]. "I can talk you through without any numbers."… I could have melted under the table. We left the company, got in the cab, and rode back to the airport. Not a word. Right before they called the plane, Eric turned to me: "If you ever do that to me again, I'm firing you on the spot.
You have to admire Schwarzman for taking the lesson to heart. Lehman taught him that if he wanted to succeed in finance, he had to "observe every step of the process and [be] trained in all details, any one of which, done wrong, can bring everything crashing down."
In the End. At the end of the day, I'm probably being too harsh on Schwarzman. He is a human being just like the rest of us, and has done many quite admirable things with his enormous wealth, including funding higher education endowments which often goes to subsidizing aid for poor and underprivileged applicants. Still, one is left wondering whether this book really has much to offer in terms of lessons other than the common tropes of "Sit up straight, be on time, and do the work!" In the 21st century, with all we know about gender bias, income inequality, the looming threat of climate change, and more, there are so many systemic changes we need to make before just "doing the work" results in perfectly meritocratic outcomes.
---
Next time: we hold guard! I read Barbarians at The Gate in record time because the movie-like tenor of this masterpiece left me on the edge of my seat.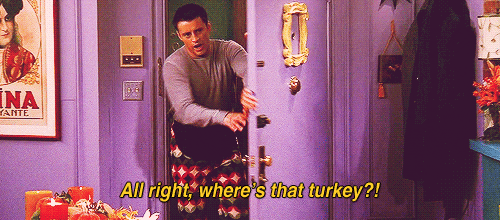 Have a great Thanksgiving all! I am so thankful that you have read this far and stayed with me throughout the year!
Processing…
Success! You're on the list.
Whoops! There was an error and we couldn't process your subscription. Please reload the page and try again.